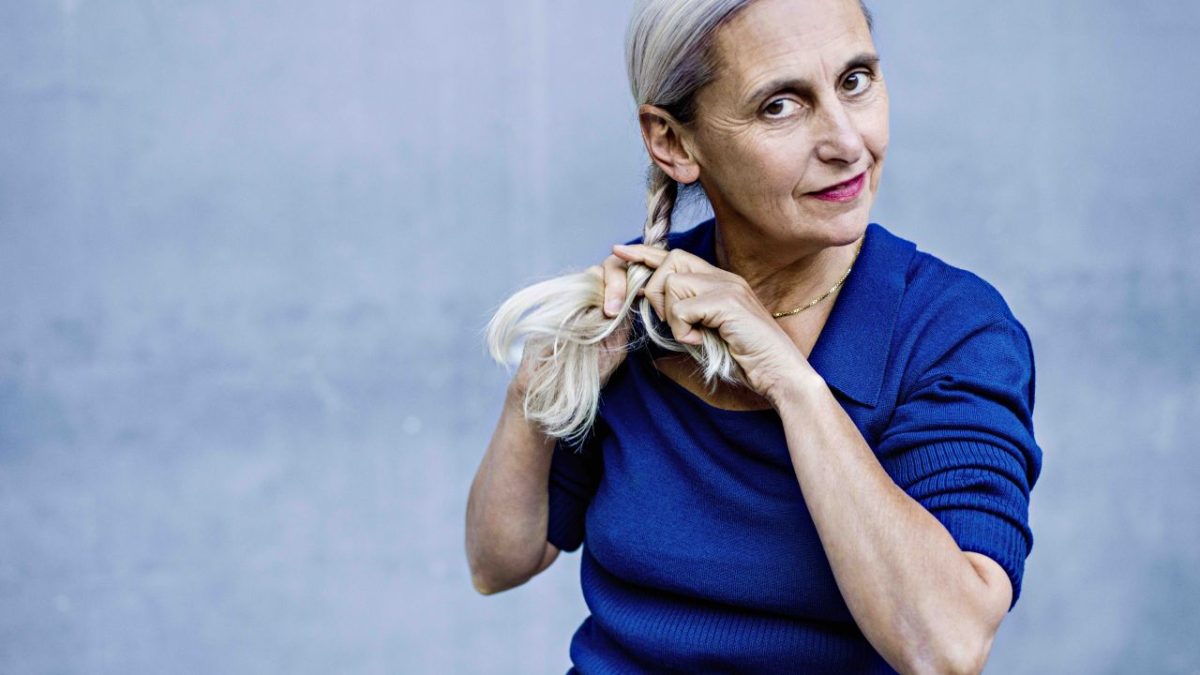 Rosas is the company of the choreographer and dancer Anne Teresa De Keersmaeker. It was founded in 1983 during the creation of the piece Rosas danst Rosas. Since her debut in 1982 with Fase, Four Movements to the Music of Steve Reich, De Keersmaeker has been engaged in a rigorous exploration and articulation of movement, from its simplest forms to its most complex. The relationship between movement and music is essential to De Keersmaeker's concept of dance. Rosas has expanded the art of dance as an act of writing movements in space and time, and has over the years explored choreography in partnership with other compositional forces, namely music, geometry, the visual arts, and language. De Keersmaeker's engagement of these disciplines has involved collaborations with experts—musicians, composers, visual artists, actors, writers—who have at different times been integral participants and performers in Rosas productions.
Concurrently with the creation of new pieces, Rosas continues to perform and teach the existing repertoire, which now spans a period of 30 years. In this way the company's own artistic past continues to be passed on to new generations of dancers and audiences. Ever since De Keersmaeker's early works began to gain international attention, Rosas has built a strong and vital presence in the dance world, engaging theaters, repertoire companies, opera houses, festivals, workplaces, exhibition spaces, and educational platforms. With the partnership and support of the De Munt/La Monnaie opera house, where Rosas was in residency from 1992 to 2007, and Kaaitheater, Rosas has had a consistent home onstage in Brussels, and has worked with those organizations to foster such projects as P.A.R.T.S., Bal Moderne, and WorkSpaceBrussels. These projects, made possible and propelled with the support of Rosas, have since their inception developed into entirely independent organizations, making space for new in-house projects at Rosas such as Dancingkids and RondOmDans.
The Rosas facilities in Brussels are a center of myriad artistic activities and resources in the performing arts. At present the campus is shared with P.A.R.T.S. and the contemporary music ensemble Ictus, and studios are also made available to WorkSpaceBrussels, the summer residents of Summer Studios, and the numerous companies and artists who come to work here. The site is one of the key places in Brussels where established and emerging performing artists can meet and interact in mutually enriching encounters.
---