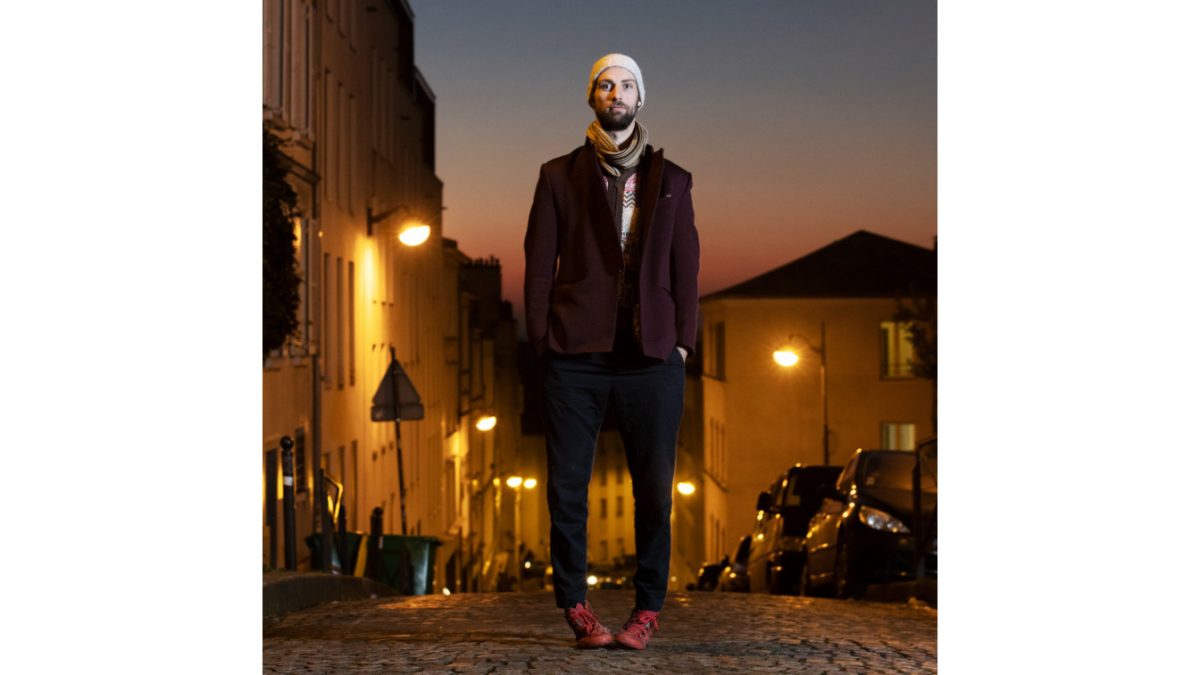 Alexander Vantournhout
not standing was founded by choreographer Alexander Vantournhout.
Alexander Vantournhout (Brussels, 1989) studied cyr wheel and juggling at ESAC (Ecole Supérieure des Arts du Cirque) and contemporary dance at P.A.R.T.S. (Performing Arts Research and Training Studios) in Brussels.
Alexander Vantournhout's physical language bears the influences of a varied education and working circumstances. However, it is marked by two constants: his search for the creative and kinetic potential in physical limitation, and the relationship or boundary between performer and object.
2014 marked the premiere of his first piece, Caprices, a choreographic solo set to the music of Sciarrino. Aneckxander (2015), a second solo, co-created with Bauke Lievens, won the CircusNext Prize, as well as the Young Theatre Prize and the Audience Prize at Theater Aan Zee (Ostend, 2015) and the Aerowaves network. His first duet Raphael (2017) was also co-created with Bauke Lievens.
In 2018, Alexander Vantournhout created La Rose en Céramique, a movement solo that accompanied Scali Delpeyrat's theatrical solo at the Avignon Festival. His first piece for four men, Red Haired Men, followed shortly afterwards. In Screws, created in 2019, Alexander Vantournhout guides the audience, accompanied by 4 dancer-acrobats, on a journey of reverberating micro-performances, ranging from short solos and duets to group choreographies.
With Through the Grapevine (2020), Alexander Vantournhout returns to the duet format. This is his first real duet and is to some extent inspired by the concept of ANECKXANDER (2015). The body is reintroduced in a very pure way and the performance dives into the creative and kinetic potential of physical limitations, a theme that is reflected throughout Alexander Vantournhout's work. In Contre-jour (2021) Alexander Vantournhout is taking on the role of choreographer for the first time and gives the floor to a group of five performers from various backgrounds: dance, musical theatre, circus, etc. The premiere took place in November 2021 at the CENTQUATRE in Paris. After a series of group choreographies, Alexander Vantournhout now returns to the stage alone with VanThorhout (2022).
ANECKXANDER (2016) as well as Screws (2020) and Through the Grapevine (2021) were selected for the TheaterFestival, the prize for the most outstanding Belgian performances.
Alexander Vantournhout has created two dance films, Screws & Stones and Snakearms. The latter was selected for the TheaterFestival and Cinedans Festival.
Alexander Vantournhout is artist-in-residence at the Kunstencentrum VIERNULVIER in Ghent, associate artist of the CENTQUATRE Paris and the Cirque-théâtre Elbeuf. He is a cultural ambassador of the city of Roeselare. Alexander Vantournhout is supported by the BNP Paribas Foundation for the development of his projects.
"Alexander Vantournhout's work is so ingenious that it is impossible to describe. It is difficult not to marvel at the phenomenal physical intelligence. In just a few years, Alexander Vantournhout has developed a unique choreographic language that draws on techniques from dance, martial arts, circus, yoga, anatomy and the animal world."
– De Standaard
---