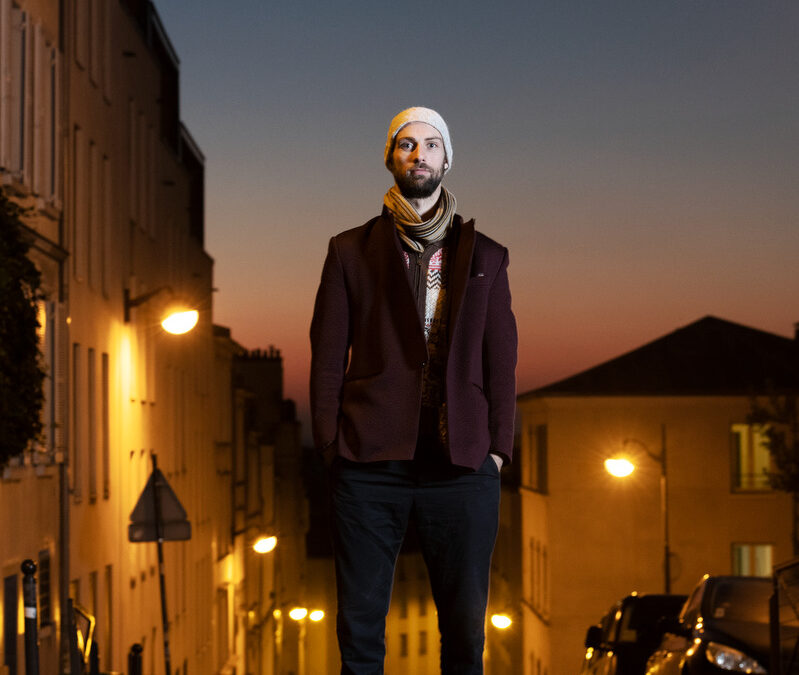 (c) Laurent Paillier
Alexander Vantournhout
Alexander Vantournhout is artiste associé in CENTQUATRE-Paris en Cirque-Théâtre d'Elbeuf. Daarnaast is hij artist-in-residence in Kunstencentrum Vooruit Gent.
Alexander Vantournhout (Roeselare, 1989) studeerde enkel rad, jongleren en dansacrobatie aan l'Ecole Supérieure des Arts du Cirque in Brussel. Door een polsblessure in 2009 begon Alexander meer te dansen. Van 2010-2012 studeerde hij hedendaagse dans aan P.A.R.T.S. In 2013 werkte hij als acteur bij Rolf Alme (NO), oprichter van Norwegian Theater Academy in Fredrickstadt.
Alexander creëerde de solo's Caprices (2014), een choreografie op de muziek van Sciarrino en ANECKXANDER (2015) in co-creatie met Bauke Lievens. Deze laatste won Circus Next 2014 en de Publieks- en Jong Theaterprijs tijdens Theater aan Zee 2015. De voorstelling was eveneens geselecteerd voor Aerowaves Network en voor Het Theaterfestival in 2016.
In 2017 creëerden Alexander opnieuw samen met Bauke Lievens Raphaël (2017). Ze werden voor deze voorstelling artist in residence in Kunstencentrum NONA (Mechelen). Daarnaast was Alexander Cultureel Ambassadeur van Stad Roeselare (2016-2018). Verder is hij huisartiest in PERPLX (Marke, 2017-2019) en artist in residence in Kunstencentrum Vooruit (Gent, 2017-2021).
Vanaf 2018 creëerde hij groepsstukken The Ceramic Rose (2018), in co-creatie met Scali Delpeyrat. De voorstelling werd gepresenteerd op het Festival van Avignon 2018 in het kader van Sujets à Vif. Red Haired Men (2018) is een voorstelling geïnspireerd op de absurde poëzie van Daniil Kharms, dichter en schrijver van de Sovjet avant-garde beweging van de jaren 1920. Nadien creëerde Alexander zijn eerste in situ voorstelling, Screws (2019). Vijf performers gidsen het publiek door een serie micro-performances die zich tussen en rondom het publiek afspelen.
Alexander bereidt zich intussen voor op zijn nieuwe voorstelling Through the grapevine (première juni 2020), een duet met Axel Guérin (Red Haired Men) waarin ze de pas de deux onderzoeken.
Zijn bewegingstaal is beïnvloed vanuit zijn gevarieerde scholing en werkomgevingen, maar toch is er een rode draad te vinden in zijn zoektocht naar het creatief, kinetisch potentieel van fysieke limitaties, en de relatie of grens tussen performer en object.
De compagnie ontvangt steun van Fondation BNP Paribas.
---