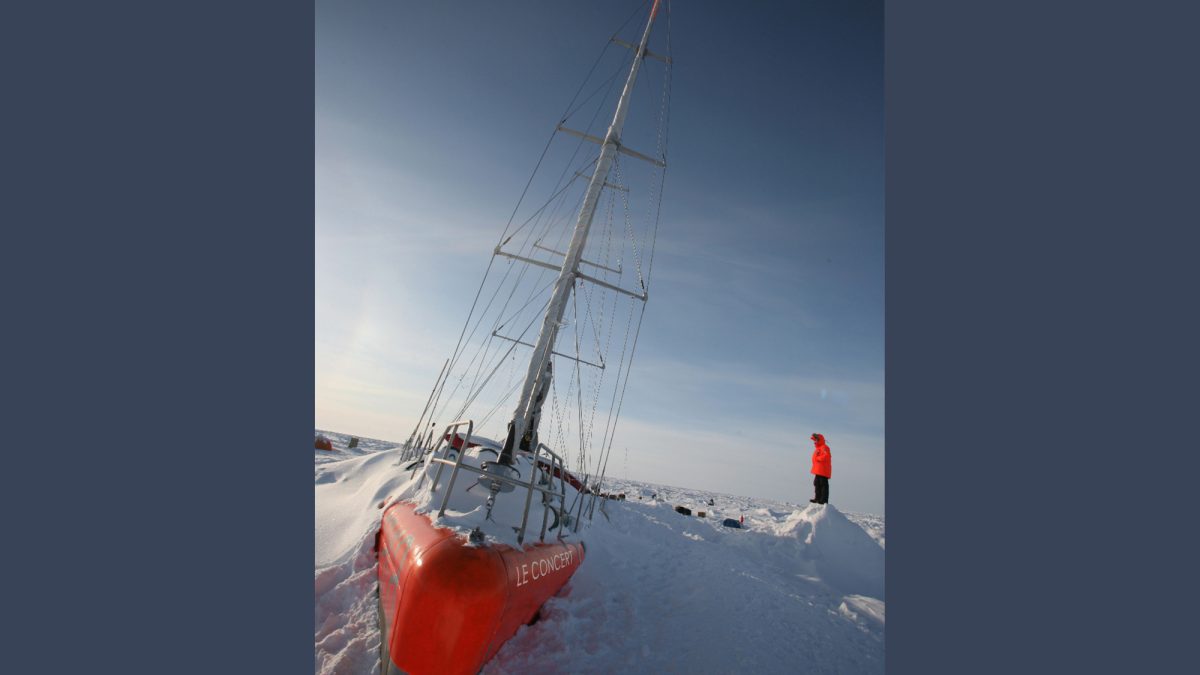 S 62° 58′, W 60° 39′
S 62°, 58′, W 60° 39′ (formerly Le Concert), the new Peeping Tom dance-theatre creation that catapults the audience into a manipulative trip taking apocalyptic proportions.
In S 62° 58', W 60° 39', a ship has run aground and is stuck in mountains of ice. A small community of people find themselves trapped in this dangerous, arid landscape. They survive only guided by nature, waiting for the ice to melt to continue their voyage. Suddenly, the performance becomes a play in a play, as we are cast into another reality: that of the artists and the director creating the piece. Are we seeing the character, or the performer playing the character? In a sense, the real performance takes place in the mind of the audience. But what is played, what is real? Are the performers manipulated by the director, or are they manipulating him? And what about the audience? In the end, who manipulates who?
With S 62° 58', W 60° 39', Peeping Tom presents a new visually impressive cinematographic performance, exploring human relationships, daily manipulations, and intergenerational ghosts, but also artistry, what it means to give yourself to the stage as a performer, and the fake in what is presented as real.
"Their productions [are] impossible to summarise, inventive, surreal, full of gentle madness and controlled shifts, yet hyper-realistic and very tender" – La Libre Belgique
"The Belgium-based dance-theatre company builds atmospheric and often bewildering stage architecture." – The Guardian
Gabriela Carrizo & Franck Chartier
World premiere:

Summer '23

Direction:

Franck Chartier
Creation & performance:

Eurudike De Beul, Leo De Beul, Marie Gyselbrecht, Chey Jurado Giles, Lauren Langlois, Sam Louwyck, Romeu Runa, Atsushi Sakaï, Franck Chartier

Coproduction:

KVS Brussels (BE), La Biennale de la Danse Lyon (FR), Théâtre de la Ville Paris (FR), Teatros del Canal Madrid (ES), Tanz Köln (DE), Festival Aperto / Fondazione I Teatri Reggio Emilia (IT), Torinodanza Festival / Teatro Stabile di Torino - Teatro Nazionale (IT), Espoo City Theatre (FI), Teatre Nacional de Catalunya Barcelona (ES)

With the support of:

Tax Shelter van de Belgische Federale Overheid